Tyler at Southern Vision recently posted
a list of Paul Giamatti's best characters
and the response from everyone seemed to be that he had left out every other Paul Giamatti movie.
So I thought why not try to find the movies where he was merely OK or downright awful. Is it even possible? Surely it's going to be easier than picking a mere five great performances from somebody whose body of work is extremely impressive? If you want a damned fine actor who isn't very good looking in modern Hollywood you go for Pig Vomit or PSH let's face it.
1. Thunderpants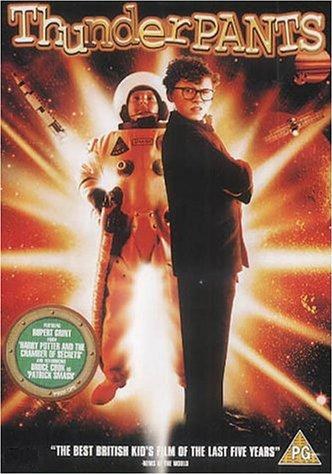 Starting at the bottom, literally. A movie about a farting superhero that not even kids laughed at.
2. Fred Claus
From the bottom to the top, of the world. I saw it at the cinema, unable to resist the pairing of Giamatti and Vaughn but laughs were very few and far between and Giamatti actually felt miscast, his performance was so unlikable. Sorry Tyler, I know it was one of your favourites.
3. Big Momma's House
Ouch, this movie stinks, but Giamatti at least made for an OK straight man to Lawrence's goofball and praise must go to his agent for getting him out of the sequels.
4. Paycheck
Yes, it was Ben Affleck's biggest paycheck, pun definitely intended, but wow it's a giant yawnfest and nothing makes any sense at all.
5. Lady in the Water
OK, so I admit, I haven't seen it. I am what you might call a detractor, or Shyamalamalamalam's biggest un-fan, that's not a word. He's a giant one trick pony. I have seen all of the others for my sins but not even my affection for Paul Giamatti could make me feel like watching this film. So right at the end you probably find out that the lady in the water isn't a storybook character and infact everyone in the movie is a storybook character in her world. That's a guess. If you've seen the movie, how accurate am I?
Too harsh? Did I miss something awful? Leave your ideas in the blahs.